The University of Saskatchewan
Ukrainian Students' Association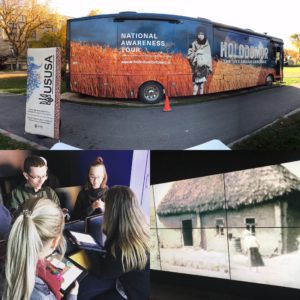 in association with the PCUH hosted
the Holodomor Mobile Classroom
as part of this year's Holodomor National Awareness Tour.
On October 5, 2017, students, faculty and the campus community had the opportunity to learn about Holodomor through specially designed interactive lessons. The Holodomor National Awareness Tour is a project of the Canada-Ukraine Foundation in partnership with
the Holodomor Research and Education Consortium (HREC).