St. Thomas More College faculty who have a teaching or research interest in Ukrainian Studies are appointed to the PCUH as Associates. The responsibility of PCUH Faculty Associates is to coordinate and/or manage the Centre's programs and projects. Tenured and non-tenured faculty at St. Thomas More College and the University of Saskatchewan are invited to participate in the work of the Centre as Affiliates on the basis of research interests and proposals that fall within the mandate of the PCUH. PCUH support for research conducted by both Faculty Associates and Affiliates under its auspices are routinely acknowledged. The Centre's work is coordinated by a Director, appointed by the STM Dean. The term of Director is for 5 years. The director is supported by a PCUH Adminstrative Assistant and other college support staff. An Academic Advisory Board provides strategic advice in the planning and development of PCUH programs.
DR. BOHDAN KORDAN, DIRECTOR, is Professor of International Relations in the Department of Political Studies, St. Thomas More College, University of Saskatchewan. Prior to his appointment in 1993 he held research and teaching positions at the University of Alberta (1982-85), University of Toronto (1990-91) and MacEwan University (1988-93). At St. Thomas More College, he served as the Chair of the Department of Political Studies (2001-04, 2007-13) and Acting Chair of the Department of Economics (2003-06). He is also the Founding Director of the Prairie Centre for the Study of Ukrainian Heritage (1998- 2004, 2013-19).
As an academic, Professor Kordan has written extensively on Canada-Ukraine relations and the politics of state/minority relations within the Canadian context. He has authored, co-authored, or coedited twenty-one scholarly publications. His book No Free Man: Canada, the Great War and the Enemy Alien Experience was recognized with the Saskatchewan Book Awards 2017 Jennifer Welsh Prize for Scholarly Writing. Bohdan Kordan is the recipient of the Margret Dutli Community Service Award, the Ukrainian Canadian Congress – Saskatchewan Provincial Council Nation Builders Award, Shevchenko Medal, and the Queen Elizabeth II Golden Jubilee Medal. He is a fellow of the Chair of Ukrainian Studies (University of Toronto) and serves on the International Advisory Board of the Internment Research Centre, Hawick Museum, Scotland.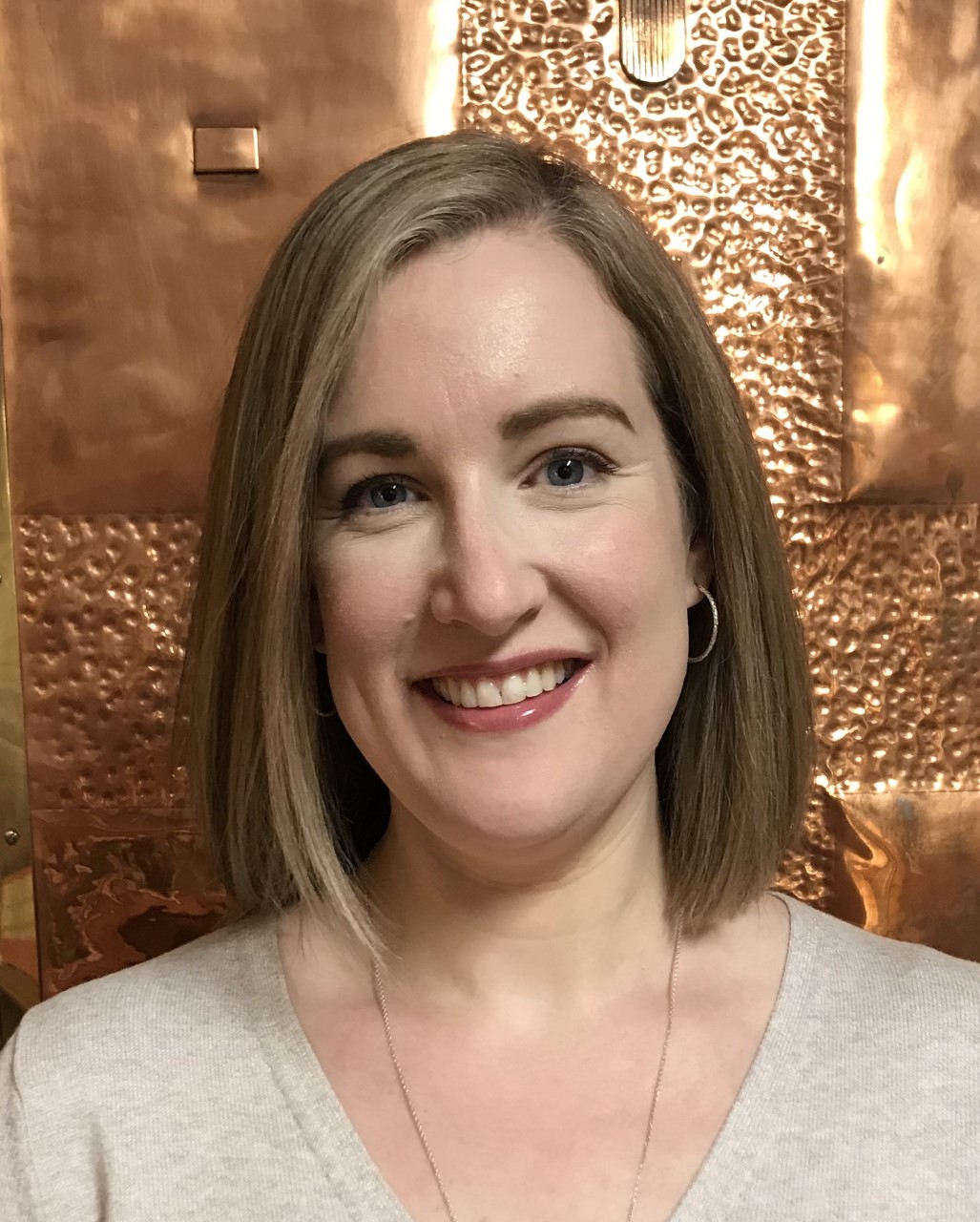 After completing one of the last degrees offered in Ukrainian Studies at the University of Saskatchewan in 1999, DR. NADYA FOTY-ONESCHUK was accepted into the Master's program in Ukrainian Folklore at the University of Alberta, where she studied and worked until her return to Saskatoon in 2009. In 2003, Nadya defended her Master's thesis entitled "Ukrainian Mock Weddings in Saskatchewan: A Celebration of Folk Burlesque" and was thereafter hired to work on the federally-funded "Local Culture and Diversity on the Prairies" oral history project as both fieldworker and project co-manager. Following her participation in the project, Nadya began working as Archivist at the Bohdan Medwidsky Ukrainian Folklore Archives, where she was employed until her move back to Saskatoon.
In 2008, Nadya co-authored an exhibit and catalogue entitled "Ukrainian Weddings," which has been displayed across Canada. Given her language and folklore teaching experience obtained at the U of A, Nadya began teaching beginner and intermediate Ukrainian language classes at Saint Thomas More College in the fall of 2009. Concurrently, she commenced her research associateship with PCUH, as well as taking on various administrative responsibilities. Nadya defended her PhD dissertation at the University of Alberta entitled "Saving Heritage: Stakeholders, Successes, and Project SUCH" in 2017, focusing research on a little-known but significant oral history project collected in Canada in the 1970s with first and second-wave Ukrainian immigrants. In addition to her teaching and administrative duties at PCUH, Nadya was recently appointed as the Chair of the Ukrainian Studies Minor Program, and works closely with the Ukrainian Students' Association as their long-time faculty advisor. Nadya continues to pursue research topics in Ukrainian Canadian culture and ethnography.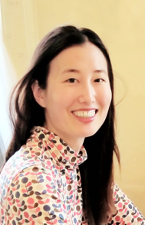 Dr. Monica Hwang is an Associate Professor of Sociology at St. Thomas More College, University of Saskatchewan. Her research bridges the fields of inequality, politics, and migration, focusing on ethno-racial differences in social and political trust and French-English differences in civic engagement. She is currently working on "Social Inequality in Canada: Dimensions of Disadvantage," 7th ed. (Oxford University Press), contributing chapters on the extent of foreign corporate concentration in Canada and on the temporary foreign workers program in Canada.
Dr. Hwang is currently involved in a long-term project on Ukrainian migration with Dr. Natalia Khanenko Friesen (University of Alberta) and Dr. Victor Satzewich (McMaster University). As an Affiliate member of the PCUH, she will conduct research on the fourth-wave of Ukrainian immigration into Canada, which occurred after Ukraine gained independence in 1991. The fourth-wave of Ukrainian migrants arrived under very different circumstances, enjoying significant economic and educational advantages over the previous three waves of Ukrainian immigrants. Along with her co-investigators, Prof. Hwang will explore the economic and socio-political integration of this group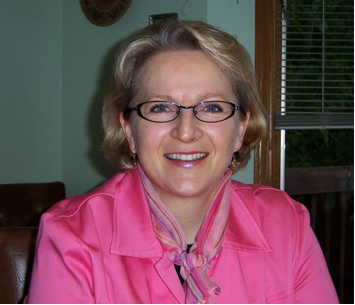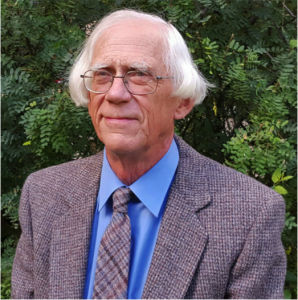 Following a successful career with the Ministry of Education, NADIA PROKOPCHUK was appointed as the English as an Additional Language (EAL) Program Specialist in the Department of Curriculum Studies, College of Education at the University of Saskatchewan. On May 1, 2017 she joins the PCUH as a Faculty Affiliate.
After earning both a B. Ed. and M. Ed. at the University of Saskatchewan, Ms. Prokopchuk held several administrative roles with Saskatoon Catholic Schools, including assistant to the Director of Education. In 2000, Nadia accepted a position with the Ministry of Education as a provincial languages consultant and later Senior Program Manager for EAL and heritage languages, a position she held until retirement from the ministry in 2016. Nadia's long-term research interests focus on effective language education, EAL teacher education and use of the Common Framework of Reference (CFR) as a comprehensive language reference tool. Current international projects include an advisory role on the curriculum reform committee of Ukraine's education ministry and visiting lecturer at Ternopil National Pedagogical University. Nadia is a member of the University of Saskatchewan Senate and the Saskatchewan-Ukraine Relations Advisory Committee.
ALAN B. ANDERSON is Professor Emeritus of Sociology and a Research Affiliate of the Prairie Centre for the Study of Ukrainian Heritage at the University of Saskatchewan. Long interested in ethnic settlements – including Ukrainian – in Saskatchewan, his doctoral research (PhD Univ. of Sask. 1972) involved extensive research on identity maintenance and change in Ukrainian and other settlements in Saskatchewan. Based on this work, he has authored chapters on "Ukrainian Identity Change in Rural Saskatchewan", in W.W. Isajiw (ed.), Ukrainians in American and Canadian Society: Contributions to the Sociology of Ethnic Groups (Ukrainian Center for Social Research and Harvard University Ukrainian Research Institute, 1976); and "Ukrainian Ethnicity: Generations and Change in Rural Saskatchewan", in J.L. Elliott (ed.), Two Nations, Many Cultures: Ethnic Groups in Canada (Toronto: Prentice-Hall of Canada, 1979). More recently, he has authored the section on Ethnic Bloc Settlements 1850s-1990s in the Atlas of Saskatchewan (2000); he has been contributing editor for ethnic settlements and demography in the Encyclopedia of Saskatchewan (2005); and author of Settling Saskatchewan – including detailed description of Ukrainian settlement (Univ. of Regina Press, 2013).
He has also authored a monograph on "The Origins and Changing Identities of Ethnic Germans in Ukraine and Their Descendants in Canada", in Questions of German History (published by the Institute of Ukrainian-German Historical Research, Oles Honchar Dnipropetrovsk National University in Ukraine, in 2016). He has been guest editor of recent special issues of the Journal on Ethnopolitics and Minority Issues in Europe, respectively on "Minority Rights and the New Migration" (16:2 2017) and "Separatist Movements in Europe" (17:3 2018); the latter issue included his review article on A. Matveeva, Through Times of Trouble: Conflict in Southeastern Ukraine Explained from Within. He has served as president of the Canadian Ethnic Studies Association and vice-president of the Central and East European Studies Association of Canada