Dr. Bohdan S. Kordan
Professor in the Department of Political Studies served as founding Director of the PCUH (1998-2004).  Dr. Kordan has been with St. Thomas More College at the University of Saskatchewan since 1993.  Prior to coming to St. Thomas More, he held research and teaching positions at the University of Alberta (1982-85) and MacEwan University (1988-93).  He was also invited to the University of Toronto (Erindale College) in 1991 as a Visiting Research Professor.  His current research interests include the politics of state/minority relations with specific reference to Ukrainian Canadians, national and cultural identities in transition, and Canada-Ukraine relations. Widely published, his books include the PCERII research sponsored project Ukrainian Canadians and the Canada Census, 1981-1996 (Saskatoon: Heritage Press, 2000); Canada and the Ukrainian Question, 1939-45: A Study in Statecraft (Montreal-Kingston: McGill-Queen's University Press, 2001); Enemy Aliens, Prisoners of War: Internment in Canada during the Great War (Montreal-Kingston: McGill-Queen's University Press, 2002); A Bare and Impolitic Right: Internment and Ukrainian-Canadian Redress [with C. Mahovsky] (Montreal-Kingston: McGill-Queen's University Press, 2004); and No Free Man: Canada, the Great War and the Enemy Alien Experience (Montreal-Kingston: McGill-Queen's University Press, 2016).
Dr. Natalia Khanenko-Friesen, Director (2009-2012)
An Associate Professor of Anthropology in the Department of Religious Studies and Anthropology, Dr. Khanenko-Friesen came to St. Thomas More College in 2001. She earned her Ph.D. in Anthropology and Ukrainian Folklore from the University of Alberta (2001). She has previously taught at the University of Toronto (visiting professor in Slavic Studies, 1999-2000) and Harvard University (lecturer, Harvard Summer School, 1994-2001), where she also coordinated the Harvard Summer School Ukrainian Language Program (1998-2000) and directed Harvard Ukrainian Summer Institute (2001). At the University of Saskatchewan, she has established in 2002 and now coordinates the Summer Session in Ukraine. Her current research interests include transnational and diasporic constructions of identities and communities; memoir writing, narrative and oral history, post-Soviet ethnological discourse in Ukraine, and post-Soviet Ukrainian identity and culture. Her articles, book chapters and reviews appeared in Anthropology of Eastern Europe Review, Canadian Folklore, Ethnologies, Journal of Ukrainian Studies, Rodovid (Journal of Ukrainian Ethnology), Slavic and East European Journal, Spaces of Identity, Canadian American Slavic Studies and various book collections.
Nadya Foty-Oneschuk
After completing one of the last degrees offered in Ukrainian Studies at the University of Saskatchewan in 1999, Nadya was accepted into the Master's program in Ukrainian Folklore at the University of Alberta, where she studied and worked until her return to Saskatoon in 2009. In 2003, Nadya defended her Master's thesis entitled "Ukrainian Mock Weddings in Saskatchewan: A Celebration of Folk Burlesque" and was thereafter hired to work on the federally-funded "Local Culture and Diversity on the Prairies" oral history project as both fieldworker and project co-manager. Following her participation in the project, Nadya began working as Archivist at the Bohdan Medwidsky Ukrainian Folklore Archives, where she was employed until her move back to Saskatoon. In 2008, Nadya co-authored an exhibit and catalogue entitled "Ukrainian Weddings," which has been displayed across Canada. Given her language and folklore teaching experience obtained at the U of A, Nadya began teaching beginner and intermediate Ukrainian language classes at Saint Thomas More College in the fall of 2009. Concurrently, she commenced her research associateship with PCUH, as well as taking on various administrative responsibilities. Nadya defended her PhD dissertation at the University of Alberta entitled "Saving Heritage: Stakeholders, Successes, and Project SUCH" in 2017, focusing research on a little-known but significant oral history project collected in Canada in the 1970s with first and second-wave Ukrainian immigrants.  In addition to her teaching and administrative duties at PCUH, Nadya was recently appointed as the Chair of the Ukrainian Studies Minor Program, and works closely with the Ukrainian Students' Association as their long-time faculty advisor. Nadya continues to pursue research topics in Ukrainian Canadian culture and ethnography.
Dr. Vladimir Kricsfalusy
Dr. Vladimir Kricsfalusy, Associate Professor in the University of Saskatchewan's School of Environment and Sustainability, was appointed a PCUH Affiliate in May 2014. Before coming to the University of Saskatchewan in 2009, Professor Kricsfalusy's held research and/or teaching positions at Uzhhorod National University (Ukraine), Prešov University (Slovakia) and the University of Toronto. His academic interests and research are interdisciplinary, focusing on biodiversity conservation in both Canada and Ukraine (especially Transcarpathia). He has an extensive publications list that includes above a dozen books and chapters in books, as well as more than hundred peer-reviewed and expository articles. Trained as an ecologist, Prof. Kricsfalucy's work, however, crosses the boundaries between the natural and social sciences. This has led to his recent work and interest in cultural patterning and community development aspects of agriculture and rangeland management on the Canadian prairies, especially as it relates to Ukrainian Canadians.
---
Dr. Alan Anderson
Alan Anderson, Professor Emeritus of Sociology, University of Saskatchewan, has been appointed PCUH Research Affiliate. A specialist in ethnic identification and ethnic settlements in Saskatchewan, he authored the Ethnic Settlements section of the Atlas of Saskatchewan (2000) and was Contributing Editor in demography and ethnic settlements of the Encyclopedia of Saskatchewan (2005). His latest book Settling Saskatchewan (2013) centres on the history and changing demographics of ethnic settlements in Saskatchewan. He is also author of a current report on "The Origins and Changing Identities of Ethnic Germans in Ukraine and Their Descendants in Saskatchewan" published in English, Ukrainian, Russian, and German by the Institute of Ukrainian-German Historical Research, Oles Honchar Dnipropetrovsk National University. His research at PCUH will focus on the historical demography of Ukrainian settlements in Saskatchewan and changing Ukrainian identity in Saskatchewan.
Prof. Anderson served as Vice-President of the Central and East European Studies Association of Canada (1977-82), President of the Canadian Ethnic Studies Association (1989-91), and is currently a member of the Advisory Editorial Board of the Engaged Scholar Journal.
---
NaDIA PROKOPCHUK
Following a successful career with the Ministry of Education, Nadia Prokopchuk was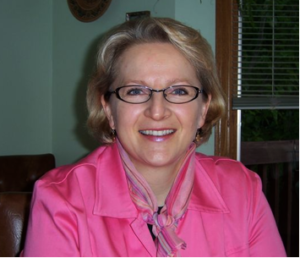 appointed as the English as an Additional Language (EAL) Program Specialist in the Department of Curriculum Studies, College of Education at the University of Saskatchewan. On May 1, 2017 she joins the PCUH as a Faculty Affiliate.
After earning both a B. Ed. and M. Ed at the University of Saskatchewan, Ms. Prokopchuk held several administrative roles with Saskatoon Catholic Schools, including assistant to the Director of Education. In 2000, Nadia accepted a position with the Ministry of Education as a provincial languages consultant and later Senior Program Manager for EAL and heritage languages, a position she held until retirement from the ministry in 2016. Nadia's long-term research interests focus on effective language education, EAL teacher education and use of the Common Framework of Reference (CFR) as a comprehensive language reference tool. Current international projects include an advisory role on the curriculum reform committee of Ukraine's education ministry and visiting lecturer at Ternopil National Pedagogical University. Nadia is a member of the University of Saskatchewan Senate and the Saskatchewan-Ukraine Relations Advisory Committee.