The Art of Revolution, an exhibit focusing on recent dramatic events in Ukraine, opened at the Ukrainian Museum of Canada – Ontario Branch (Toronto), March 14, 2014. The exhibition consists of posters, images and objects from the Kyiv Maidan.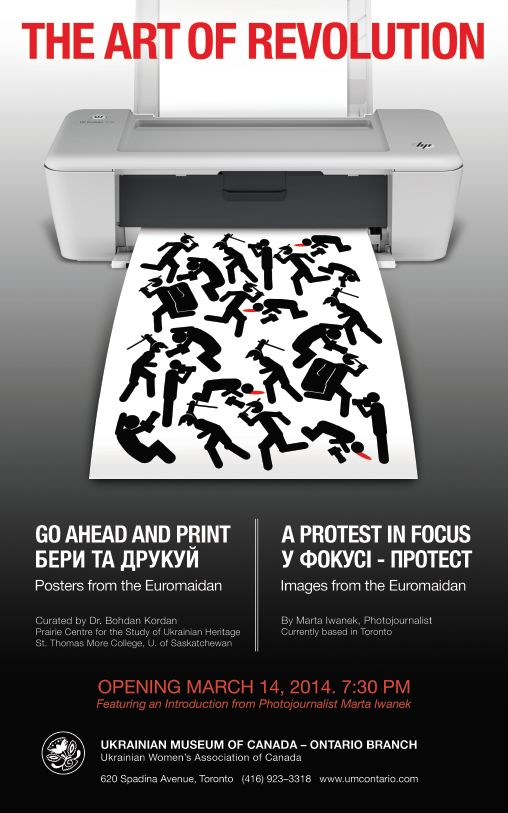 Structured in two complementary segments, the first part, titled "Go Ahead and Print," features 50 posters that appeared in Kyiv's Independence Square during the start of the Euromaidan protests. Eye-witness accounts of the early days of the crisis accompany the posters.  The posters – artistically and graphically refined, often brilliant and witty, and sometimes heart-wrenching – are examples of democracy at work. They represent a brand new form of revolutionary art, enabling anyone with a home computer and printer to contribute while empowering everyone.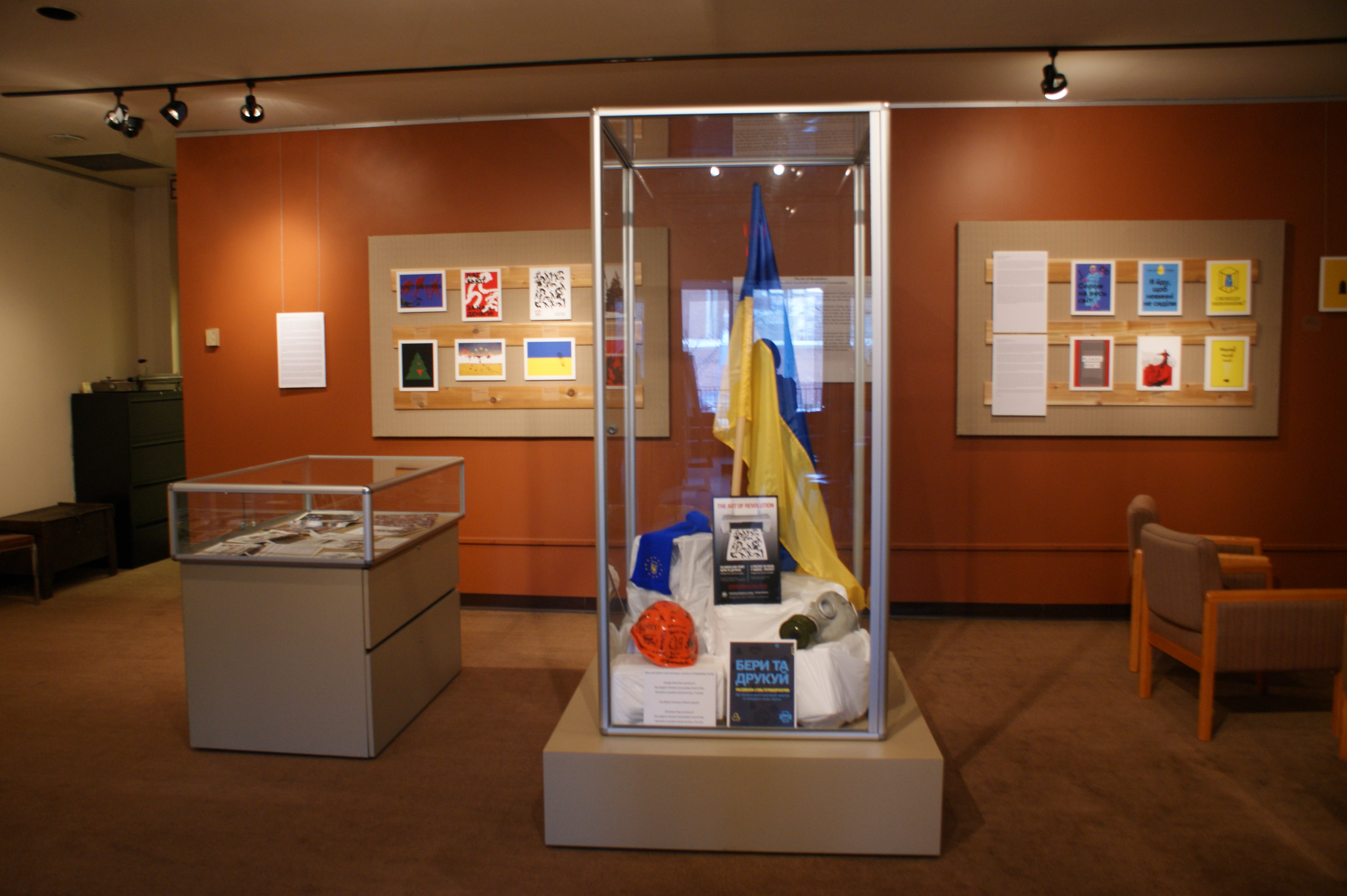 "Go Ahead and Print" is curated by Prof. Bohdan Kordan, Director of the Prairie Centre for the Study of Ukrainian Heritage, St. Thomas More College, University of Saskatchewan. The posters are part of a multi-venue exhibition event, appearing simultaneously in museums and galleries across the country.
The exhibit's second component is "A Protest in Focus," featuring the dramatic images  of Marta Iwanek, the young Canadian photojournalist who visited Kyiv from November 28, 2013 to January 1, 2014 and again from January 27 to February 6.  Iwanek's haunting photographs and videos capture her time on the Euromaidan and tell the intimate stories of the protesters with whom she lived and worked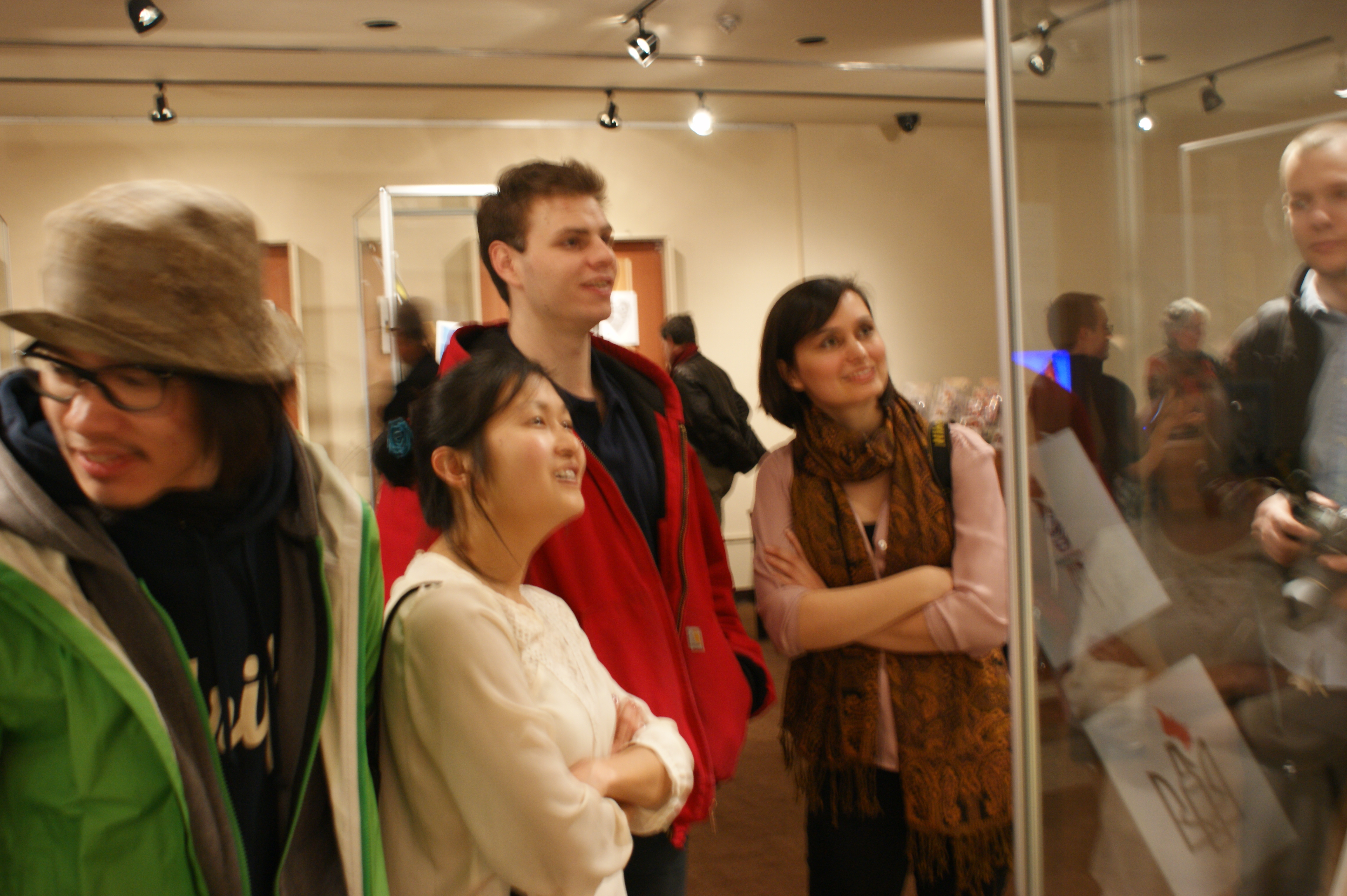 Mementos and artifacts from the Euromaidan – brought home to Canada by members of Toronto's Ukrainian community – accompany these images of an unfolding, modern revolution.