The PCUH Policy Forum Series was created for the express purpose of inviting recognized authorities in the field to speak on issues that bear on the welfare, security and interests of Ukraine and Ukrainian-Canadians. The forum provides, within an informal setting, an opportunity to discuss and exchange ideas on current issues that have policy relevance and implications.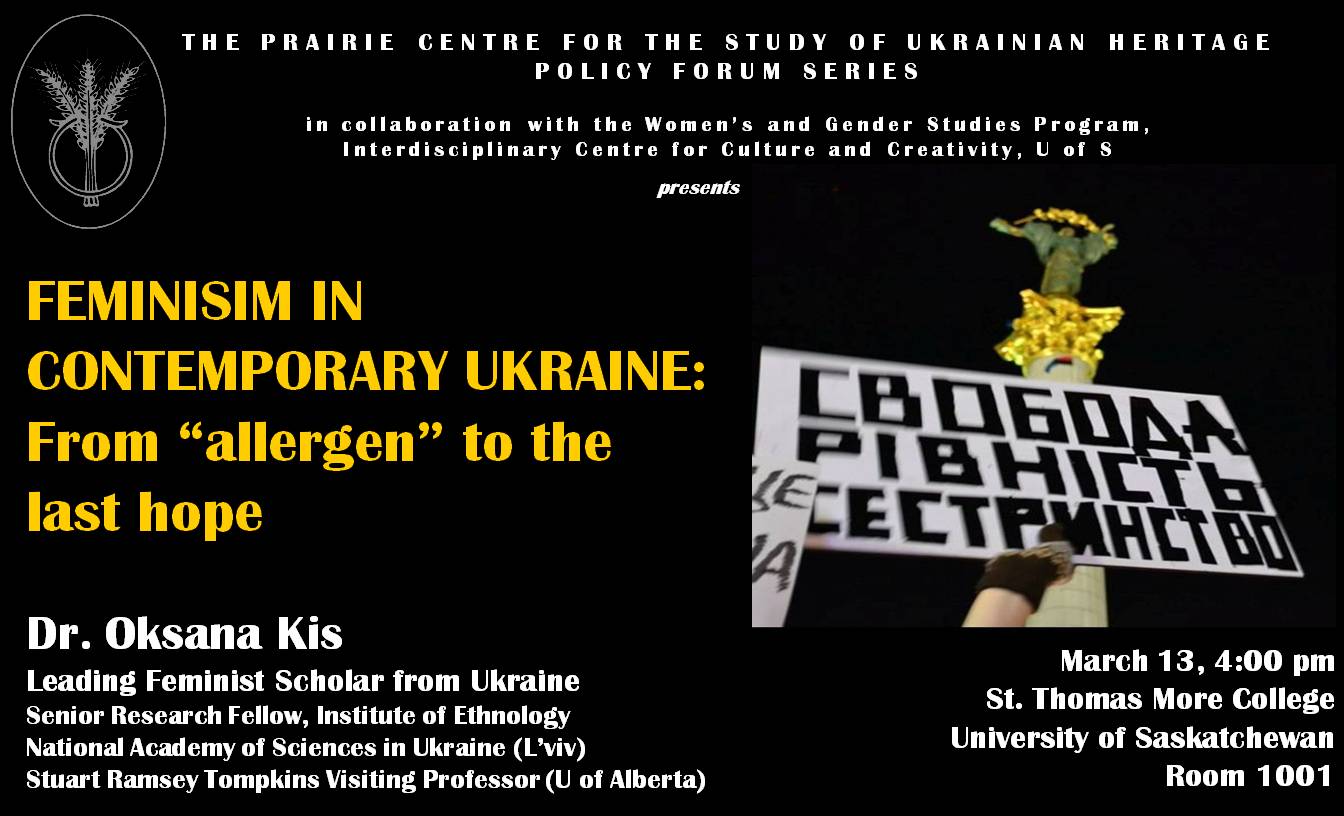 On 13 March 2014, Dr. Oksana Kis, Senior Research Fellow, Ukraine's Academy of Sciences and the Stuart Tompkins Visiting Professor at the University of Alberta, will speak on the subject of feminism in contemporary Ukraine – its genesis, evolution and the challenges the movement faces today. The presentation entitled "Feminism in Contemporary Ukraine: From 'Allergen' to Last Hope" is scheduled for 4:00 pm, Rm. 1001, St. Thomas More College.
This event is made possible with support from endowment funds at the PCUH and in association with the Women and Gender Studies Program, Centre for Interdisciplinary Studies, University of Saskatchewan.