The Ukrainian Canadian Personal Memoirs project is designed to engage with the Ukrainian community in Saskatchewan, to help preserve the community's illustrious history. The project seeks to collect as many published and unpublished personal memoirs and diaries of Ukrainians in Saskatchewan (and other parts of the country) as possible. The Memoirs project grew out of a larger research project on Diaspora, Homeland and the Ukrainian Other in the 20th century, initiated by Dr. Khanenko-Friesen in 2007, and as such, it has been supported by Canada's Social Sciences and Humanities Research Council (2007-2011).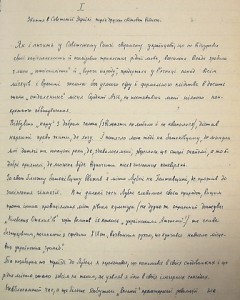 Understanding that this is the first time that systematic research has ever been attempted with regard to the phenomenon of personal memoir-writing by Ukrainians in Canada, PCUH is excited to address this issue in scholarship. We envision the outcomes of this project will be:
The publication of a compiled bibliography of personal memoirs by Ukrainian Canadians
The creation of a online search tool for the collection
The creation of a Saskatchewan Ukrainian memoir collection (virtual and real)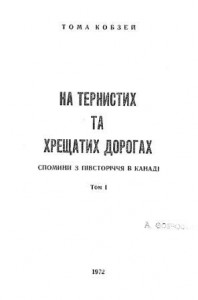 To date, over thirty memoirs, both published and unpublished, have been identified and/or collected, and the search has just begun!
We encourage anyone with collections or suggestions of where such collections could be obtained to contact PCUH via our contact information on this site. By assisting this project, you will help us discover more about Ukrainian heritage in Canada.