The Prairie Centre for the Study of Ukrainian Heritage (PCUH) has announced the appointment of Dr. Bohdan Kordan as its Interim Director for the 2020-21 academic year, effective July 31.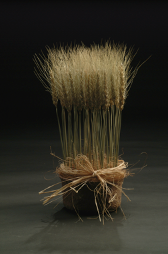 Dr. Kordan's wealth of expertise is most appreciated during these unprecedented times. The appointment comes after the departure of Dr. Natalia Khanenko-Friesen, who assumed the dual position of Director of the Canadian Institute of Ukrainian Studies and the Huculak Chair of Ukrainian Culture and Ethnography at the University of Alberta this summer.

Dr. Kordan is a former head of the Political Studies Department at St. Thomas More College and specializes in a variety of areas: nationalism, ethnic conflict, state/ minority relations; and Canadian foreign policy. McGill-Queen's University Press recently published his book Canada and the Ukrainian Crisis (co-authored with Mitchell Dowie).

The activity of the PCUH will significantly decrease this year due to COVID-19. The centre, however, will continue to plan for the future, undertake research, support teaching in Ukrainian Studies, and mentor students.