A travelling exhibit created by the Canadian War Museum made its way to the St. Thomas More Art Gallery on the University of Saskatchewan campus. The display features photographs from Library and Archives of Canada, as well as period artifacts from a private collection.
On November 10th, an opening reception was held featuring the Canadian War Museum's Dr. Peter MacLeod, Director of Research, who spoke about the origins and genesis of the exhibit. Dr. Bohdan Kordan delivered remarks on the impact of internment and remembrance. This was followed by a selection of short readings – first-person accounts of the internment experience – presented by students from the University of Saskatchewan Ukrainian Students' Association (USUSA).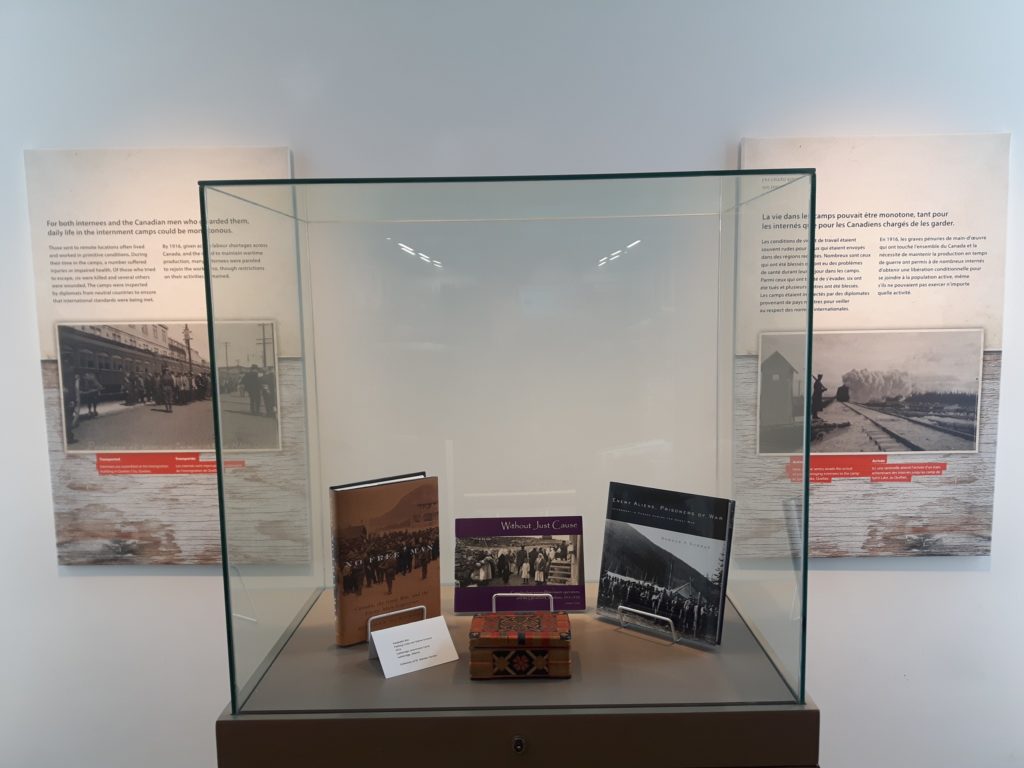 Hosted by the Prairie Centre for the Study of Ukrainian Heritage (PCUH) in co-operation with the STM Art Gallery, the exhibit is supported by a travel grant from the Canadian First World War Internment Recognition Fund. The exhibition will run from November 2, 2017 – January 15, 2018.