For the past several years the PCUH and the University of Saskatchewan Ukrainian Student's Association (USUSA) have sought to promote awareness of the tragedy of the Ukrainian Terror-Famine or Holodomor, which claimed millions of lives in Ukraine during the period of Soviet collectivization, 1932-33. This year was no exception with an invitation being extended to Ms. Andrea Chalupa of New York. Ms. Chalupa is a journalist and the author of Orwell and The Refugees: The Untold Story of Animal Farm. She has written for TIME, The Atlantic, Daily Beast, and Forbes and is a founder of DigitalMaidan – an online movement that made the Ukrainian protests a trending topic on Twitter worldwide. More recently, she completed a film screenplay, Man Made, a work inspired by her grandfather's memoir about Stalin's artificial famine.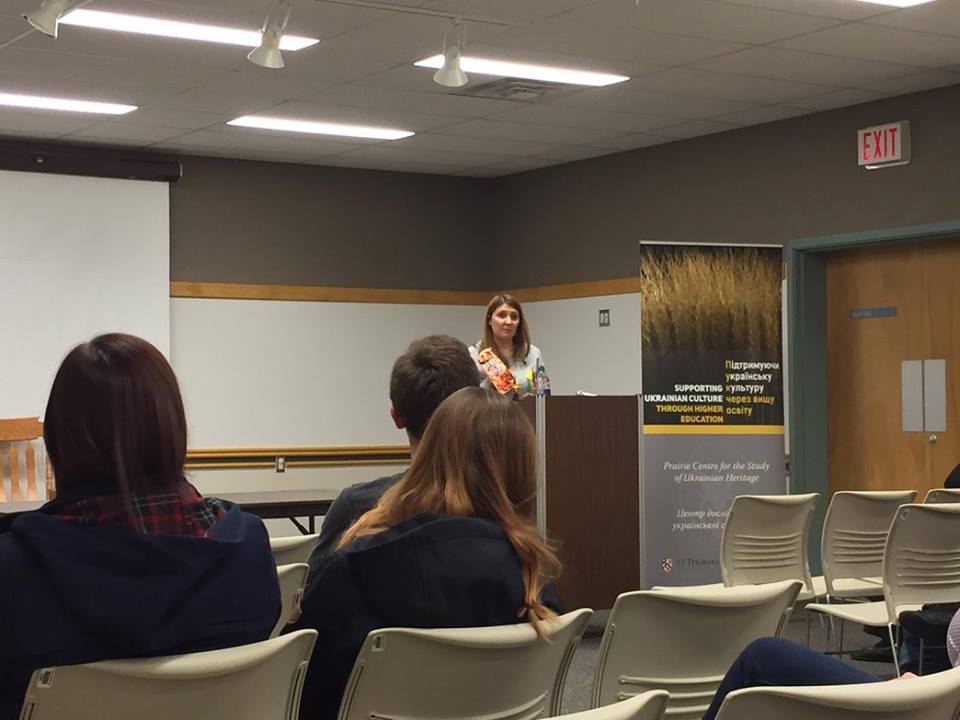 On November 16, the PCUH and USUSA co-hosted a lecture delivered by Ms. Chalupa in STM's Father O'Donnell Auditorium, where she discussed the famine in the context of Soviet rule in Ukraine and its subsequent denial and cover-up, assessing the experience with reference to the current conflict in eastern Ukraine. On November 17 at the J.S. Wood Branch of the Saskatoon Public Library, Ms. Chalupa read excerpts from her book Orwell and the Refugees, describing the importance of Orwell's work for the generation of post-war refugees who fled Soviet repression and sought to convey their own lived experience under Soviet rule by way of memoirs and personal accounts.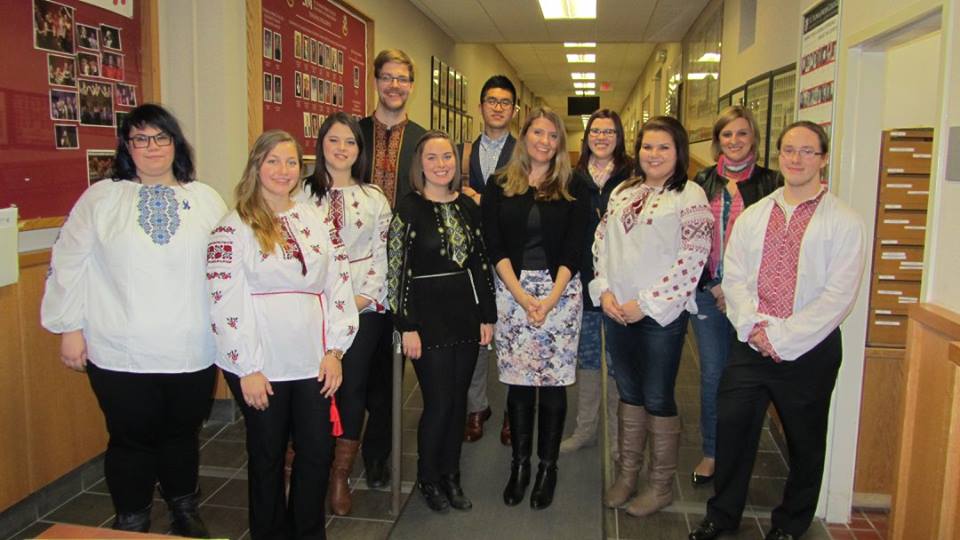 The USUSA will hold a vigil at the Lesya Ukrainka Garden on the UofS campus, November 26, 2015, 12:30 pm to commemorate the Holodomor.