Heritage Press is pleased to announce the release of its most recent publication —
Money, Sovereignty and Power: The Paper Currency of Revolutionary Ukraine, 1917-1920. Handsomely illustrated and bilingual, this publication accompanies an exhibition of notes, bonds, and local issues generated in Ukraine during the revolutionary period that followed the Great War. Surveying the paper currency produced by the various state governments of Ukraine at the time, the author, Professor Bohdan Kordan, examines the symbolic imagery incorporated in the national currency that helped reinforce the political ideal of Ukrainian sovereignty.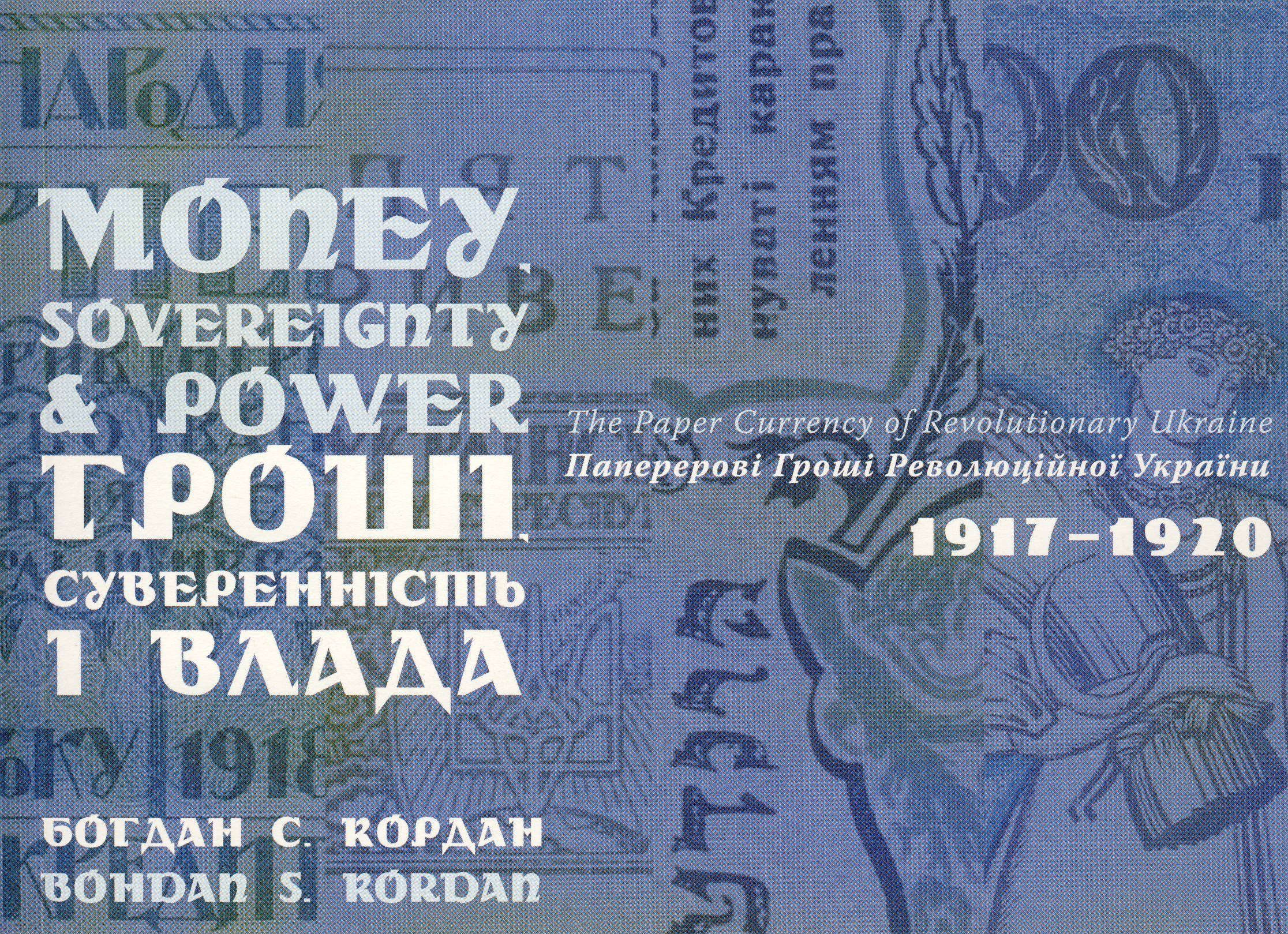 An important aspect of the mission of the Prairie Centre for the Study of Ukrainian Heritage (PCUH) is to disseminate research conducted by PCUH associates, affiliates, and others whose work is sponsored or supported by the Centre. As the publishing arm of the PCUH at St. Thomas More College, Heritage Press serves this purpose. Money, Sovereignty and Power is the sixteenth publication produced by the Heritage Press since 2000.