PCUH is proud to present a public presentation by Ruslan Zabilyj, director of the National Memorial Museum "Lonsky Street Prison" in L'viv – an institution dedicated to the victims of occupation regimes in Ukraine.
Entitled "The Contemporary State of Archives, Museums, and Academic Freedom in Ukraine," Mr. Zabilyj will draw on his recent personal experiences with these issues, having been detained by the SBU (Ukrainian Secret Police) in 2010 for making archival documents from WW2 publicly available.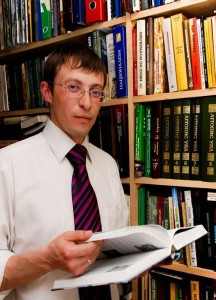 Please join us for this rare opportunity on:
Wednesday, October 10th, 3pm
St. Thomas More College, Rm. 344A
University of Saskatchewan

Everyone is welcome!