Managing Immigration: The Recent Canadian/Ukrainain/Saskatchewan Experience
A joint faculty-graduate student roundtable held May 11-12, 2010 at the Ramon Hnatyshyn Canadian Studies Centre, Chernivtsi National University, Ukraine. An initiative of the Prairie Centre for the Study of Ukrainian Heritage at St. Thomas More College and the Ramon Hnatyshyn Canadian Studies Centre at Chernivtsi National University with funding support from the Government of Saskatchewan, Department of Advanced Education, Employment and Immigration, the Prairie Centre for the Study of Ukrainian Heritage (PCUH), the University of Saskatchewan College of Graduate Studies, and the Department of Foreign Affairs and International Trade (Government of Canada).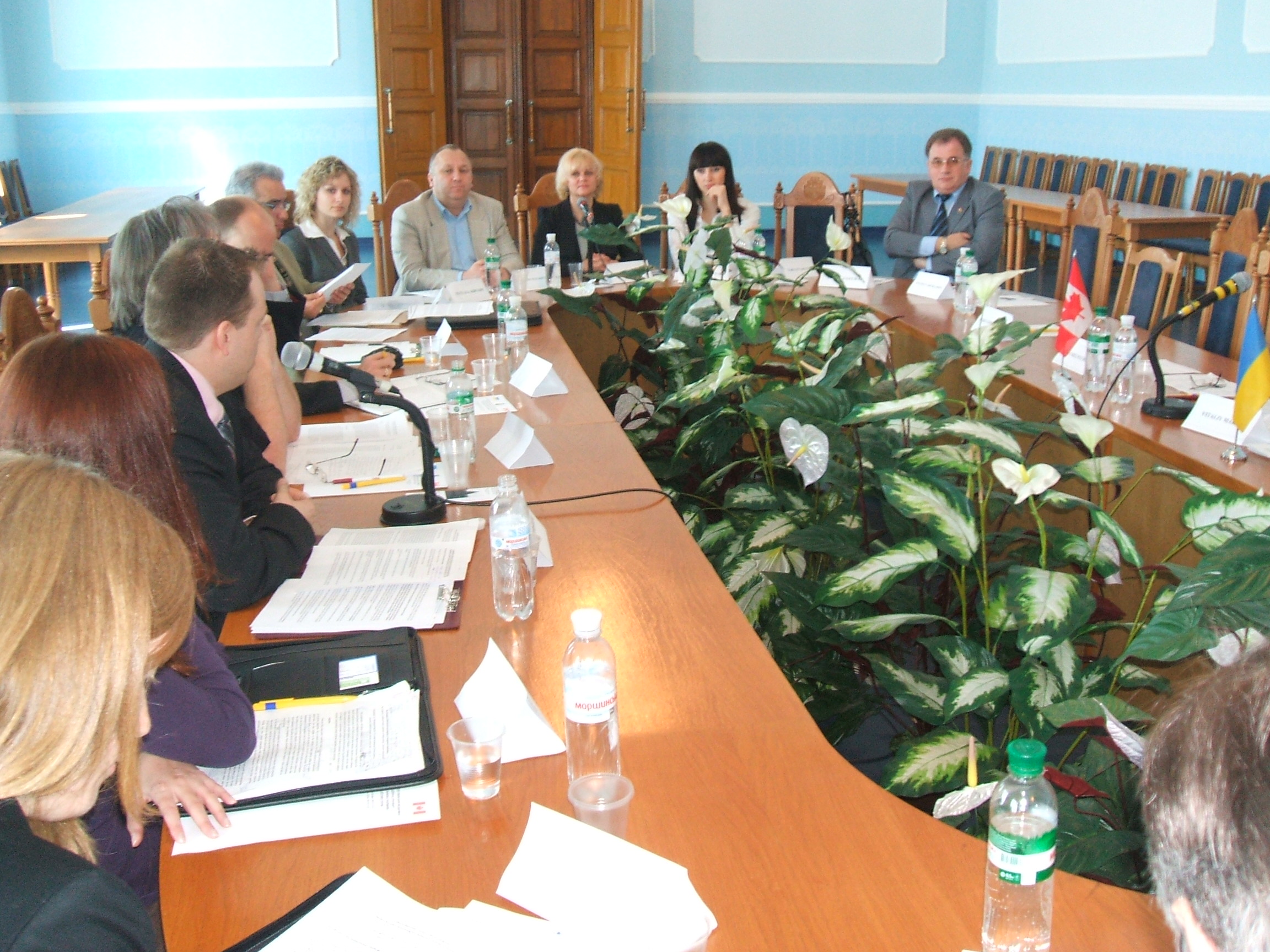 Organized within the academic partnership agreement that currently exists between the University of Saskatchewan and Chernivtsi National University, invited academics and graduate students at both institutions sought to examine and assess within a roundtable format how immigration is managed within the context of the recent Ukrainian/Canadian/Saskatchewan experience. The themes explored included: the multiculturalism/immigration policy nexus in Saskatchewan; the problem of cultural retention versus the cultural integration of recent immigrants; the social justice aspects of Canadian immigrant recruitment; the issue of federal/provincial jurisdiction; assessing new immigration opportunities including the international student and the youth mobility programs; the nature of Ukrainian emigration to Canada and Saskatchewan; the impact of emigration on Ukrainian society; and the importance and utility of contemporary research methods
To view the roundtable brochure, please click here.