A kind soul, a wise committed leader, faithful, respected, and much-loved, Michael Krochak passed away March 11, 2021.
Completing his BA in 1953, Michael Krochak entered the College of Medicine, University of Saskatchewan, receiving his medical degree in 1957. He served as a family physician in Saskatoon for nearly 60 years.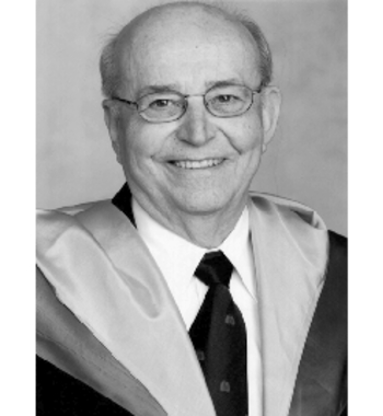 An active member of St. Peter and Paul Ukrainian Catholic Church, Dr. Krochak was involved in many professional and community organizations over the years including the Ukrainian Business and Professional Association; the Saskatchewan College of Family Physicians; Saskatoon and District Medical Society; and the Ukrainian Catholic Brotherhood of Saskatchewan. His community engagement included serving on governance boards: the Knights of Columbus; the Greater Saskatoon Catholic School Board; the College of Family Physicians of Canada; and the Ukrainian Medical Association of North America.
Dr. Krochak received many commendations over his lifetime. He was named Family Physician of the Year in 2002 by the Saskatchewan College of Family Physicians, which established in 2007 the annual "Dr. Michael Krochak Award for Contributions to Family Medicine. He was also honoured with the 2002 Nation Builders Award by the Ukrainian Canadian Congress – Saskatchewan Provincial Council. Michael and Marie Krochak remained generous supporters of St Thomas More College, which paid homage to Dr. Krochak in 2002 as a Distinguished Alumnus.
Closely following the work of the PCUH over the years, and as an advocate for Ukrainian Studies at the University of Saskatchewan, Dr. Krochak took pride in the centre's activity and scholarship. The PCUH is honoured to have received the support of this community stalwart, a dear and respected friend, a faithful community servant.
Vichnaya pamiat.