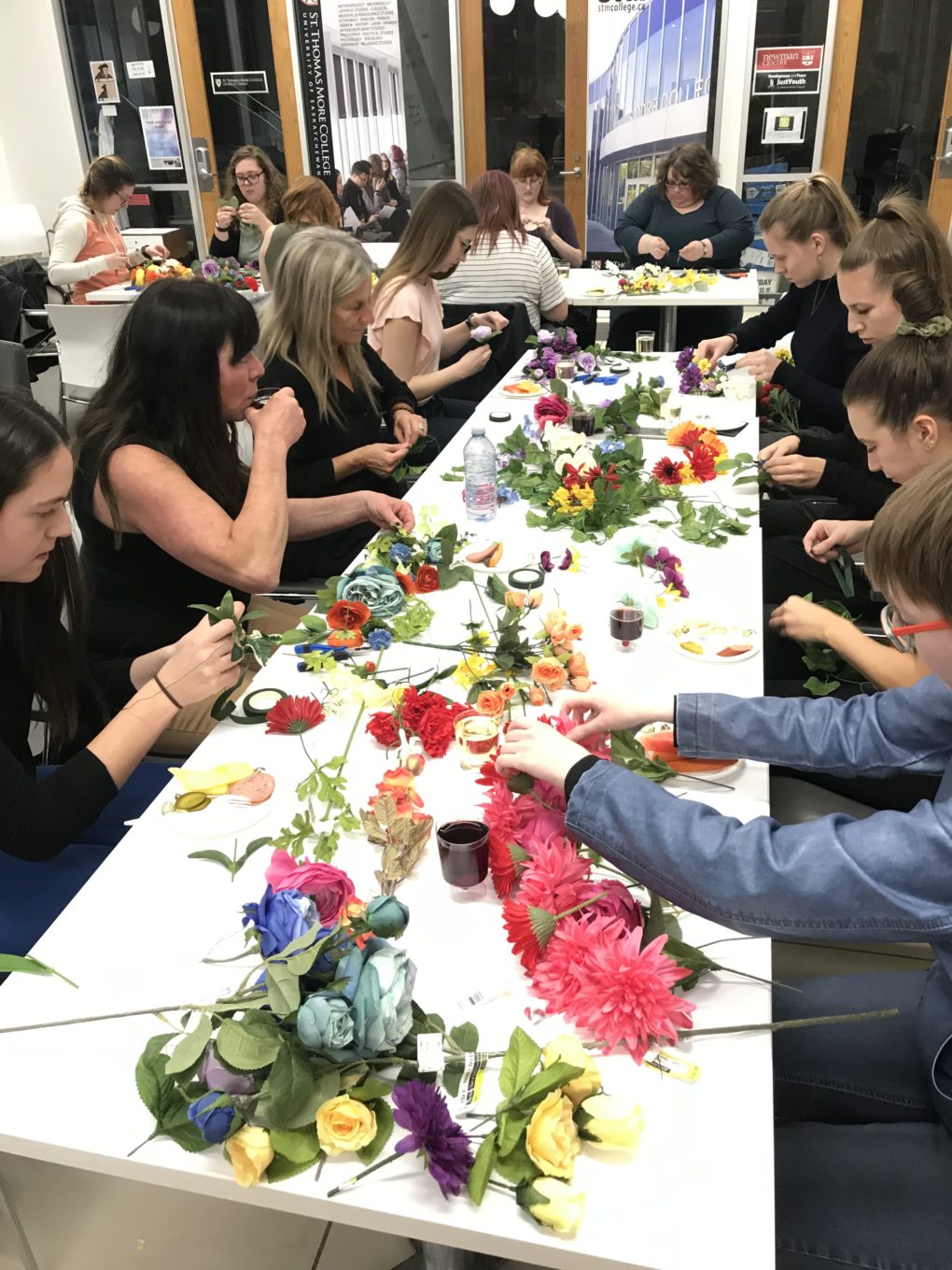 As part of the University of Saskatchewan's Culture Week, the University of Saskatchewan Ukrainian Students Association (USUSA) participated in the university's Global Village bazaar, setting up a didactic display and providing Ukrainian culinary fare.

It then hosted pysanka (Easter egg) and vinok (flower crown) workshops on March 19th and March 21st. Held in the student lounge of St. Thomas More College, the goal was to share the art and craft of pysanka- and vinok-making.
The student-led pysanka workshop – attended by thirty students, staff and community members – is an annual event organized by the USUSA. The Vinok workshop was the second such undertaking at the college. Sixteen participants learned about the meaning of the vinok and the symbolism of the flowers incorporated in the making of a head wreath.
Proceeds from workshop ticket sales were directed to the non-profit 'Stream of Hopes' (Потічок Надій) – an organization that looks to assist needy and disabled children in Ukraine.