As a part of Culture Week at the University of Saskatchewan, the University of Saskatchewan Ukrainian Students Association (USUSA) hosted Pysanka and Vinok workshops on March 20 and 22, 2018 respectively. Both events took place at St. Thomas More College in the student lounge and were well-attended by students, staff and community members.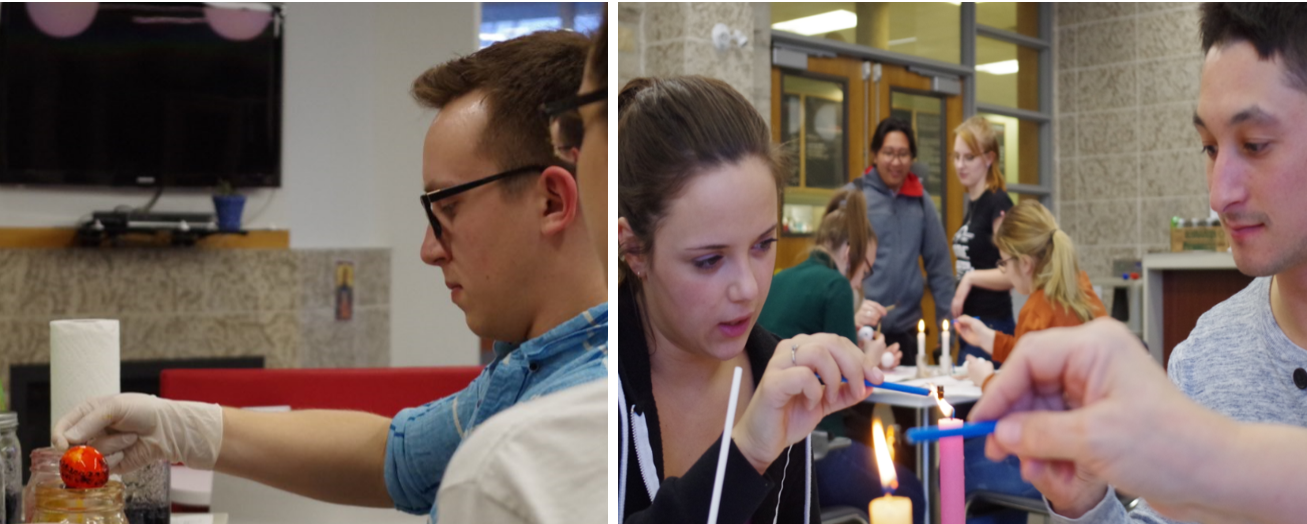 The Pysanka workshop has become a traditional annual spring event organized by the USUSA. The event is student-led and looks to educate and promote the artful Ukrainian skill of "writing" Easter eggs. This year's workshop had 30 participants. The success of past Pysanka workshops suggested that a Vinok (Ukrainian wreath) workshop would also be of interest and was organized by members of the association. All profits from Pysanka workshop will be donated to "Stream of Hopes" in Saskatoon, a non-profit organization, whose efforts are aimed at helping disadvantaged children in Ukraine.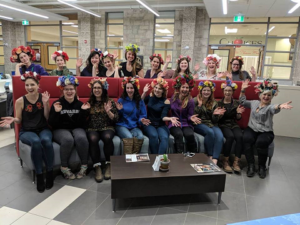 The Vinok (flower crown) workshop was held for the first time at the U of S campus. The event was put on by the USUSA and Vesna Festival. Ms. Jennifer Fedun, the workshop instructor, discussed the meaning of vinok in Ukrainian culture. In the past, vinok was worn as a symbol of maidenhood by unmarried girls. The flower crown has also become a statement of patriotic identification and feminine strength. It also has a prominent place in Ukrainian stage dance costuming. There were 25 participants at the workshop. The organizers provided the participants with all the supplies as well as some wine and appetizers.