L'viv, Ukraine (2006)
In the spring of 2006, PCUH has initiated and co-organized together with the Ukrainian Catholic University, Ukraine's first all-national symposium on oral history, Oral History and Sociocultural Change in Times of Transition, held at the Ukrainian Catholic University in L'viv, Ukraine (May 19-22, 2006).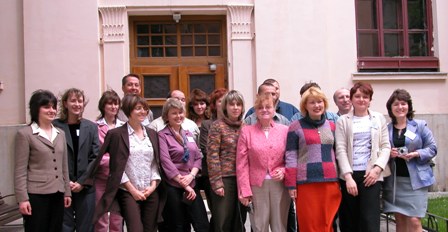 Twenty scholars from all over Ukraine were invited to participate in the work of the symposium. The keynote address was delivered by Dr. Keith Carlson, History Department, University of Saskatchewan. Selected papers from this symposium were published by Ukraine's leading academic journal in history, "Україна Модерна (Modern Ukraine), [Peer-reviewed journal of modern history, in Ukrainian], No.11. Kyiv-Lviv: Krytyka, 2007."

For the table of contents, please click here.