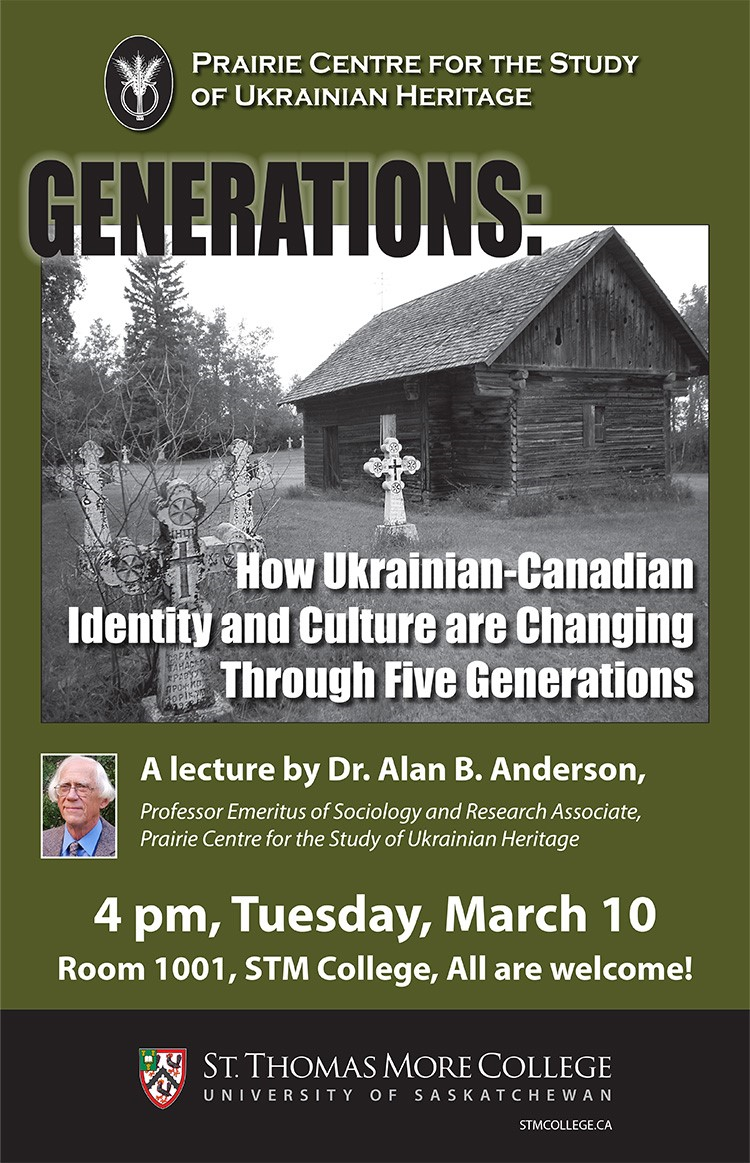 On Tuesday, March 10th at 4:00 pm, Professor Emeritus Dr. Alan Anderson will be presenting his second lecture on the topic of Ukrainian-Canadian ethnic identity in the Prairie provinces.
Building upon his decades of research, Dr. Anderson will discuss the ongoing sociocultural changes taking place in traditionally-identified Ukrainian-Canadian communities.
Students, faculty, and the general public are invited to join us for this free lecture.
St. Thomas More College is fully accessible for those with mobility issues.