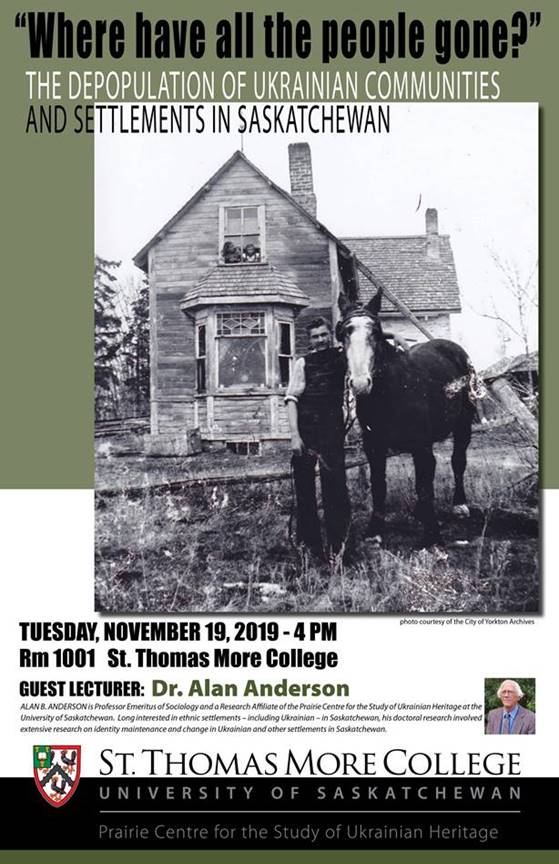 Students, faculty, and the public are invited to attend an upcoming lecture from PCUH Research Affiliate Dr. Alan Anderson, titled "Where have all the people gone?".
Join us in Room 1001, St. Thomas More College, on Tuesday November 19th at 4:00 pm.
Dr. Anderson will speak on the topic of vanishing Ukrainian Canadian communities in Saskatchewan, and how the depopulation of ethnic bloc settlements has affected the provincial demographic landscape.